Premium Tours
Each Premium tour offers a well-planned framework with must-see attractions. Enhance your experience with optional group excursions.
Premium 4-star hotels include daily breakfast. Our hotels are at the city center, near the major attractions and restaurants. Utilize the precious vacation time to see more and do more on our tours.
Fixed Date Departure offers best price.
Upgrade with Flex Date Departure, Customization or Private Excursions.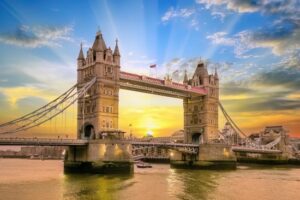 England & Scotland Explorer
9 Days 8 Nights: London, York, Edinburgh, Inverness, Isle of Skye, Glasgow – Price upon Enquiry🚩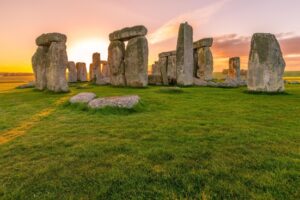 England Escape
10 Days 9 Nights: London, Bath, Cotworlds, Oxford – Price upon Enquiry 🚩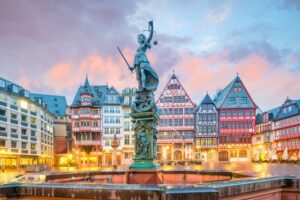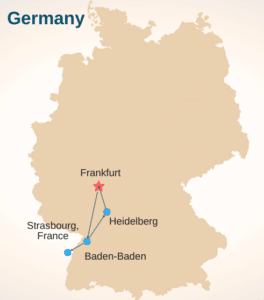 Germany Escape
7 Days 6 Nights: Baden-Baden, Black Forest Region, Strasbourg, Heidelberg, Frankfurt – Price upon Enquiry 🚩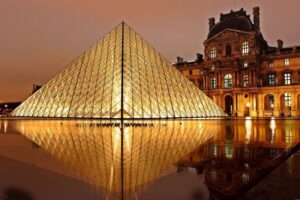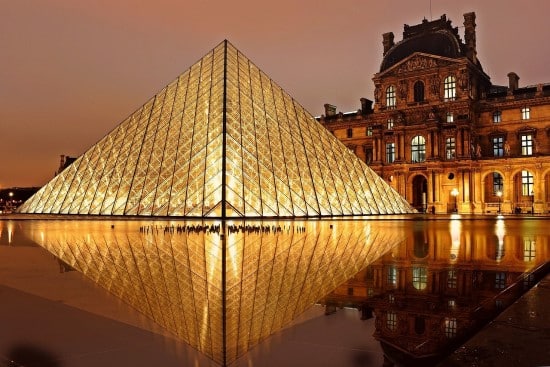 France Special
7 Days 6 Nights: Paris, Bordeaux, Marseilles 
from $2170 per person
Submit Inquiry ᐅ

[[[["field38","contains","Other"]],[["show_fields","field65"]],"and"],[[["field71","contains","Yes"]],[["show_fields","field38,field65"]],"and"],[[["field86","contains","Flex"]],[["hide_fields","field93"],["show_fields","field72"]],"and"],[[["field86","contains","fixed"]],[["hide_fields","field72"],["show_fields","field93"]],"and"]]

keyboard_arrow_leftPrevious

Nextkeyboard_arrow_right

FormCraft - WordPress form builder
France Escape
7 Days, 6 Nights: Paris, Nice
from $1615 per person
Submit Inquiry ᐅ

[[[["field38","contains","Other"]],[["show_fields","field65"]],"and"],[[["field71","contains","Yes"]],[["show_fields","field38,field65"]],"and"],[[["field86","contains","Flex"]],[["hide_fields","field93"],["show_fields","field72"]],"and"],[[["field86","contains","fixed"]],[["hide_fields","field72"],["show_fields","field93"]],"and"]]

keyboard_arrow_leftPrevious

Nextkeyboard_arrow_right

FormCraft - WordPress form builder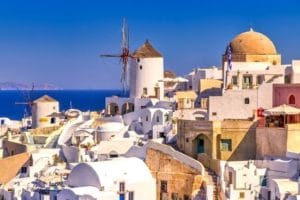 Greece: Athens, Santorini, Crete
7 Days 6 Nights: Athens, Santorini, Heraklion
from $1,980  per person
Submit Inquiry ᐅ

[[[["field38","equal_to","Other"]],[["show_fields","field65"]],"and"],[[["field71","equal_to","Yes"]],[["show_fields","field38,field65"]],"and"],[[["field75","contains","Flex"]],[["hide_fields","field85"],["show_fields","field72"]],"and"],[[["field75","contains","Fixed"]],[["hide_fields","field72"],["show_fields","field85"]],"and"],[[["field40","contains","Classic"]],[["show_fields","field73"],["hide_fields","field88,field89"]],"and"],[[["field40","contains","Premium"]],[["show_fields","field88"],["hide_fields","field73,field89"]],"and"],[[["field40","contains","Deluxe"]],[["show_fields","field89"],["hide_fields","field88,field73"]],"and"]]

keyboard_arrow_leftPrevious

Nextkeyboard_arrow_right

FormCraft - WordPress form builder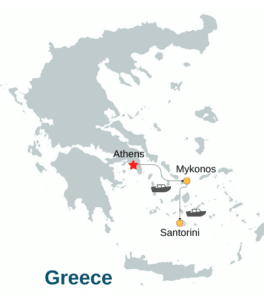 Greece: Athens, Mykonos & Santorini
7 Days 6 Nights: Athens, Mykonos & Santorini
from $2,045 per person
Submit Inquiry ᐅ

[[[["field38","contains","Other"]],[["show_fields","field65"]],"and"],[[["field71","contains","Yes"]],[["show_fields","field38,field65"]],"and"],[[["field86","contains","Flex"]],[["hide_fields","field93"],["show_fields","field72"]],"and"],[[["field86","contains","fixed"]],[["hide_fields","field72"],["show_fields","field93"]],"and"],[[["field40","contains","Classic"]],[["hide_fields","field100,field73"],["show_fields","field101,field102"]],"and"],[[["field40","contains","Premium"]],[["hide_fields","field102,field73"],["show_fields","field100"]],"and"],[[["field40",null,"Deluxe"]],[["hide_fields","field101,field100,field102"],["show_fields","field73"]],"and"]]

keyboard_arrow_leftPrevious

Nextkeyboard_arrow_right

FormCraft - WordPress form builder
Portugal Escape: Lisbon & Porto
7 Days 6 Nights: Lisbon & Porto – Price upon Enquiry 🚩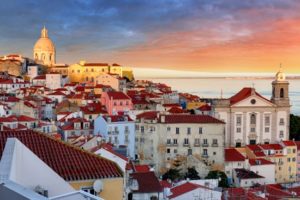 Portugal Explorer
13 Days 12 Nights: Lisbon, Fatima, Porto, Urgeiriça, Évora, Lagos – Price upon Enquiry 🚩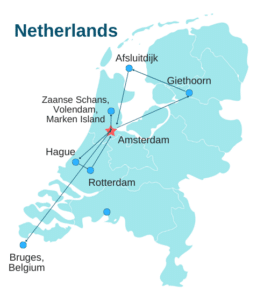 Netherlands Explorer
7 Days 6 Nights: Amsterdam, Zaanse Schans, Volendam, Marken Island, Giethoorn, Afsluitdijk, Bruges, Rotterdam, Delft, Hague – Price upon Enquiry 🚩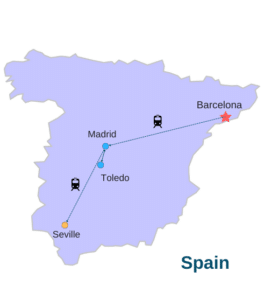 Spain Explorer
9 Days: Barcelona, Madrid, Seville
from $2,175 per person
Submit Inquiry ᐅ

[[[["field38","contains","Other"]],[["show_fields","field65"]],"and"],[[["field71","contains","Yes"]],[["show_fields","field38,field65"]],"and"],[[["field86","contains","Flex"]],[["hide_fields","field93"],["show_fields","field72"]],"and"],[[["field86","contains","fixed"]],[["hide_fields","field72"],["show_fields","field93"]],"and"]]

keyboard_arrow_leftPrevious

Nextkeyboard_arrow_right

FormCraft - WordPress form builder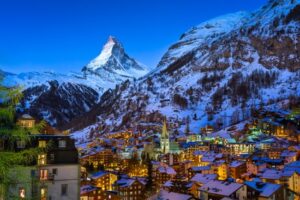 Switzerland Escape
8 Days 7 Nights: Interlaken, Zermatt, Zurich
from $2537 per person
Submit Inquiry ᐅ

[[[["field38","contains","Other"]],[["show_fields","field65"]],"and"],[[["field71","contains","Yes"]],[["show_fields","field38,field65"]],"and"],[[["field86","contains","Flex"]],[["hide_fields","field93"],["show_fields","field72"]],"and"],[[["field86","contains","fixed"]],[["hide_fields","field72"],["show_fields","field93"]],"and"]]

keyboard_arrow_leftPrevious

Nextkeyboard_arrow_right

FormCraft - WordPress form builder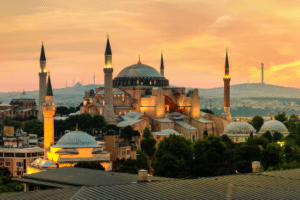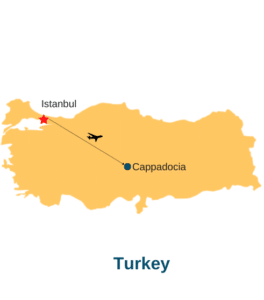 Turkey: Istanbul & Cappadocia
7 Days 6 Nights
from $1500 per person
Submit Inquiry ᐅ

[[[["field38","contains","Other"]],[["show_fields","field65"]],"and"],[[["field71","contains","Yes"]],[["show_fields","field38,field65"]],"and"],[[["field86","contains","Small"]],[["show_fields","field83"],["hide_fields","field72,field78"],["","field40"]],"and"],[[["field86","contains","Private"]],[["show_fields","field72,field40,field78"],["hide_fields","field83"]],"and"],[[["field40","contains","Premium"]],[["show_fields","field73"],["hide_fields","field90"]],"and"],[[["field40","contains","Deluxe"]],[["show_fields","field90"],["hide_fields","field73"]],"and"]]

keyboard_arrow_leftPrevious

Nextkeyboard_arrow_right

FormCraft - WordPress form builder
Dubai Escape
7 Days 6 Nights: Dubai
from $880 per person
Submit Inquiry ᐅ

[[[["field38","contains","Other"]],[["show_fields","field65"]],"and"],[[["field71","contains","Yes"]],[["show_fields","field38,field65"]],"and"],[[["field86","contains","Fixed"]],[["hide_fields","field97,field96"],["show_fields","field93"]],"and"],[[["field86","contains","Flex"]],[["hide_fields","field97,field93"],["show_fields","field96"]],"and"],[[["field86","contains","Small"]],[["hide_fields","field93,field96"],["show_fields","field97"]],"and"],[[["field40","contains","Premium"]],[["show_fields","field101"],["hide_fields","field102,field73"]],"and"],[[["field40","contains","Deluxe"]],[["show_fields","field73"],["hide_fields","field102,field101"]],"and"]]

keyboard_arrow_leftPrevious

Nextkeyboard_arrow_right

FormCraft - WordPress form builder
India & India Subcontinent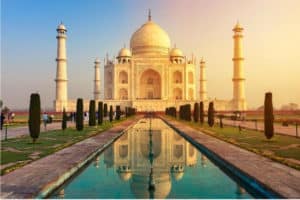 India Golden Triangle: Delhi, Agra, Jaipur
7 Days 6 Nights: Delhi, Agra, Jaipur 
from $1035 per person
Submit Inquiry ᐅ

[[[["field38","contains","Other"]],[["show_fields","field65"]],"and"],[[["field71","contains","Yes"]],[["show_fields","field38,field65"]],"and"],[[["field86","contains","Private"]],[["hide_fields","field93"],["show_fields","field72,field40"]],"and"],[[["field86","contains","group"]],[["hide_fields","field72"],["show_fields","field93"]],"and"],[[["field40","contains_not","Deluxe"]],[["show_fields","field99"]],"and"],[[["field40","contains","Deluxe"]],[["hide_fields","field99"]],"and"],[[["field40","contains","Luxury"]],[["hide_fields","field99"]],"and"]]

keyboard_arrow_leftPrevious

Nextkeyboard_arrow_right

FormCraft - WordPress form builder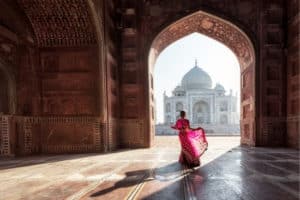 India Golden Triangle with Tiger Safari
9 Days 8 Nights: Delhi, Agra, Ranthambore, Jaipur 
from $1515 per person
Submit Inquiry ᐅ

[[[["field38","contains","Other"]],[["show_fields","field65"]],"and"],[[["field71","contains","Yes"]],[["show_fields","field38,field65"]],"and"],[[["field86","contains","Fixed"]],[["hide_fields","field97,field96"],["show_fields","field93"]],"and"],[[["field86","contains","Flex"]],[["hide_fields","field97,field93"],["show_fields","field96"]],"and"],[[["field86","contains","Small"]],[["hide_fields","field93,field96"],["show_fields","field97"]],"and"],[[["field40","contains","Deluxe"]],[["hide_fields","field99"]],"and"],[[["field40","contains_not","Deluxe"]],[["show_fields","field99"]],"and"]]

keyboard_arrow_leftPrevious

Nextkeyboard_arrow_right

FormCraft - WordPress form builder
India: Spice Trails of Kerala
10 Days 9 Nights: Cochin, Thekkady, Kumarakom & Mararikulam 
from $1800 per person
Submit Inquiry ᐅ

[[[["field38","contains","Other"]],[["show_fields","field65"]],"and"],[[["field71","contains","Yes"]],[["show_fields","field38,field65"]],"and"],[[["field86","contains","Flex Date Private Tour"]],[["hide_fields","field93"],["show_fields","field72"]],"and"],[[["field86","contains","Small Group Fixed Date"]],[["hide_fields","field72"],["show_fields","field93"]],"and"],[[["field86","equal_to","Private Tour - Fixed Date"]],[["hide_fields","field72"],["show_fields","field93"]],"and"],[[["field40","contains","Premium"]],[["show_fields","field73"],["hide_fields","field101"]],"and"],[[["field40","contains","Deluxe"]],[["show_fields","field101"],["hide_fields","field73"]],"and"]]

keyboard_arrow_leftPrevious

Nextkeyboard_arrow_right

FormCraft - WordPress form builder
Sri Lanka Heritage
7 Days 6 Nights: Colombo, Anuradhapura, Sigiriya, Dambulla, Kandy 
from $1175 per person
Submit Inquiry ᐅ

[[[["field38","contains","Other"]],[["show_fields","field65"]],"and"],[[["field71","contains","Yes"]],[["show_fields","field38,field65"]],"and"],[[["field86","contains","Private"]],[["hide_fields","field93"],["show_fields","field72,field40"]],"and"],[[["field86","contains","group"]],[["hide_fields","field72"],["show_fields","field93"]],"and"],[[["field40","contains_not","Deluxe"]],[["show_fields","field99"]],"and"],[[["field40","contains","Deluxe"]],[["hide_fields","field99"]],"and"],[[["field40","contains","Luxury"]],[["hide_fields","field99"]],"and"]]

keyboard_arrow_leftPrevious

Nextkeyboard_arrow_right

FormCraft - WordPress form builder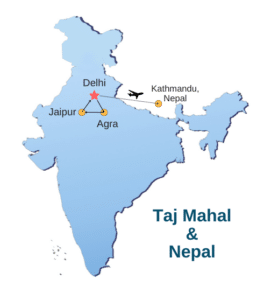 India Golden Triangle & Nepal
8 Days 7 Nights: Delhi, Agra, Jaipur, Kathmandu 
from $1590 per person
Submit Inquiry ᐅ

[[[["field38","contains","Other"]],[["show_fields","field65"]],"and"],[[["field71","contains","Yes"]],[["show_fields","field38,field65"]],"and"],[[["field86","contains","Fixed"]],[["hide_fields","field97,field96"],["show_fields","field93"]],"and"],[[["field86","contains","Flex"]],[["hide_fields","field97,field93"],["show_fields","field96"]],"and"],[[["field86","contains","Small"]],[["hide_fields","field93,field96"],["show_fields","field97"]],"and"],[[["field40","contains","Deluxe"]],[["hide_fields","field102"]],"and"],[[["field40","contains_not","Deluxe"]],[["show_fields","field102"]],"and"]]

keyboard_arrow_leftPrevious

Nextkeyboard_arrow_right

FormCraft - WordPress form builder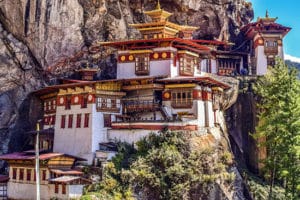 India Golden Triangle & Bhutan
10 Days 9 Nights: Delhi, Agra, Jaipur, Thimphu, Paro from $2385 per person
Submit Inquiry ᐅ

[[[["field38","contains","Other"]],[["show_fields","field65"]],"and"],[[["field71","contains","Yes"]],[["show_fields","field38,field65"]],"and"],[[["field86","contains","Fixed"]],[["hide_fields","field97,field96"],["show_fields","field93"]],"and"],[[["field86","contains","Flex"]],[["hide_fields","field97,field93"],["show_fields","field96"]],"and"],[[["field86","contains","Small"]],[["hide_fields","field93,field96"],["show_fields","field97"]],"and"],[[["field40","contains","Deluxe"]],[["hide_fields","field102"],["show_fields","field73"]],"and"],[[["field40","contains","Premium"]],[["show_fields","field102"],["hide_fields","field73"]],"and"]]

keyboard_arrow_leftPrevious

Nextkeyboard_arrow_right

FormCraft - WordPress form builder