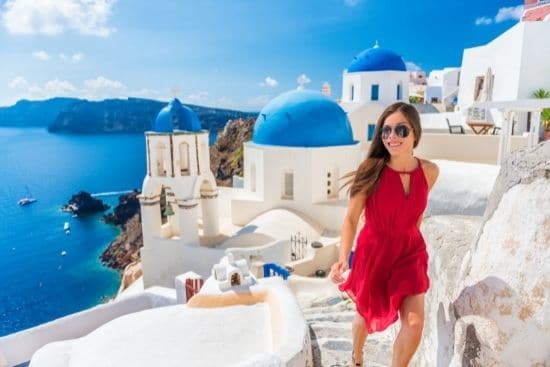 10 Days with Air from

$3,115

$3,265

per person 
A private Greek adventure kicks off in Athens and explores glittering island gems in the Aegean Sea. Visit incredible beaches, ancient ruins, unique calderas, and exquisite villages.
12 Days from
$3,285
$3,685
 per person
Discover the treasures of the ancient world in and around Athens. Then visit amazing volcano craters, idyllic coves, windmills, seaside cafés, and Santorini wineries.
8 Days from
$1,870
$2,035
 per person
Tour Topkapi Palace, Hagia Sophia, and many other historical attractions in exquisite Istanbul. Float above the magical volcanic landscapes of the Cappadocia in a balloon.
👥  Small-Group Tours Available
7 Days with Air from
$2,245
$2,395
 per person
This semi-self-guided adventure offers you an excellent UAE experience and value. Ride the sand dunes. Step out onto the highest outdoor observation deck in the world.
👥  Small-Group Tours Available
8 Days with Air from

$2,675

$2,825

 per person 
Tall and majestic buildings rise dominantly out of the desert sands beside the sparkling blue Persian Gulf. Soak in the rich history behind this experience with a desert safari. There's something for every type of traveler to enjoy here.
12 Days with Air from

$3,735

$3,885 

per person
Tour Burj Khalifa (world's tallest building), Abu Dhabi's Grand Mosque with 24-carat gold gilded chandeliers. Then unwind at a stunning Maldives island resort.
9 Days from

$1,725

$1,875

 per person
This signature trip is a compact introduction to India's Delhi, Agra, and Jaipur cities. Explore the culture through amazing ancient forts, beautiful palaces, and the magnificent Taj Mahal.